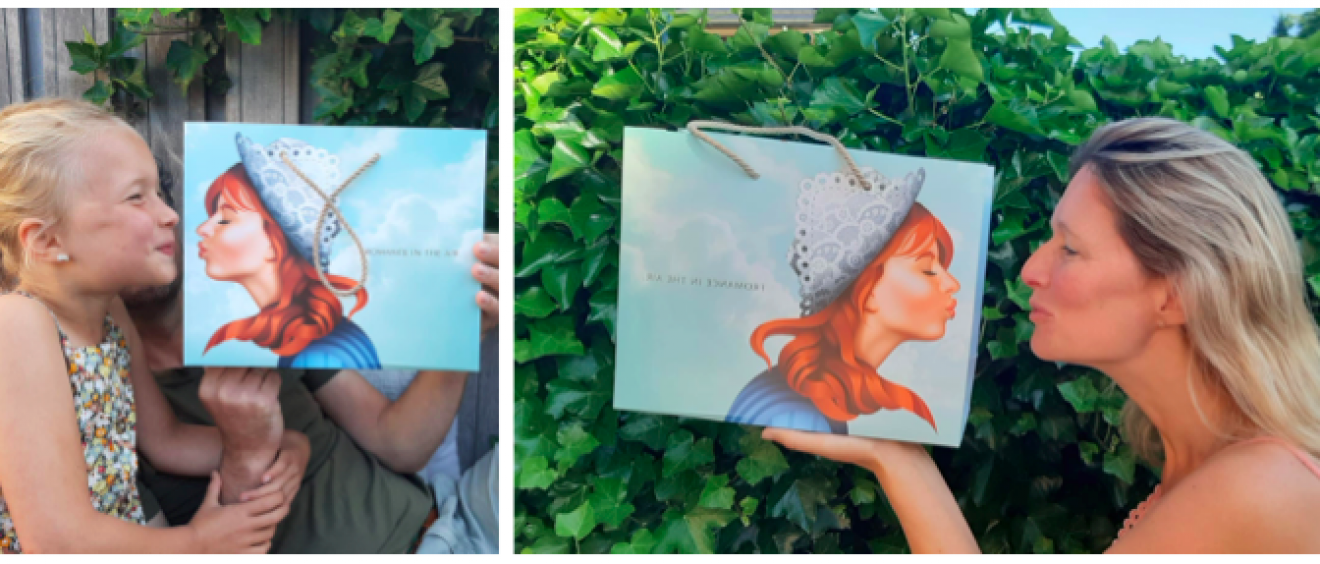 SOLD OUT Celebrate with Fromance for free – part II
*Unfortunately, we are all sold out!*
Dearest reader, hope you've been holding up well in last week's temperatures & rain storms. I've got a few cool updates for you, check it out:
Sold out at Albert Heijn
Talking about hot: the reception of Garlic & Herb Affair and Cream Passionel at Albert Heijn was quite the event. Many shops sold out in the first days, can you believe it? Like warm buns across the counter as we say in WildWestLand. If you missed out, check again a couple days later – restocking is in full swing!
1.000 Followers – and more free lunch!
Apart from the vegan cheese bonanza at Albert Heijn, there's more to celebrate this week. People are showering us with compliments on the product (making me cry DAILY) and we reached 1.000 followers on instagram. Since the first round of giveaways were gone in the blink of an eye, I thought what better way to celebrate than by doing it again?
What's in the bag
The plant-based Lover's Lunch is a grab-'n'-go lunch bag containing full sized tubs of Garlic & Herb Affair, Cream Passionel and Unguilty Pleasure Dip – plus some other tasty tidbits. All 100% vegan of course. They can be picked up in different cities (Rotterdam, The Hague, Budel, Arnhem or Tilburg) across the Netherlands between June 28th and July 4th by anyone who has a voucher. Here's how you get one:
1. Sign up for Annie's news (please use the box below) – you will receive a reply from Annie within the hour (check your spam!)
2. Reply to her e-mail with your name and the place you want to pick up your lunch (Rotterdam, Tilburg, The Haque, Arnhem or Budel). If you are with the first 500, you will receive a digital voucher this weekend with your pick-up location on it.
3. Pick up your lunch there between June 28th and July 4th by showing the voucher on your mobile
4. Try all three Fromances and let me know what you think <3
There's a limited number of lunches available, so be swift, my dears!
See you soon,
XX Annie
p.s. Missed out on the first giveaway in Amsterdam? And would you love to pick up a lunch at Tilburg, Budel, Arnhem or The Hague? Simply send us a new reply on the mail that you received earlier, mentioning your name and your preferred location to pick up the lunch.
———————–
Subscribe to our news letter to claim you free plant-based Lovers' Lunch here: