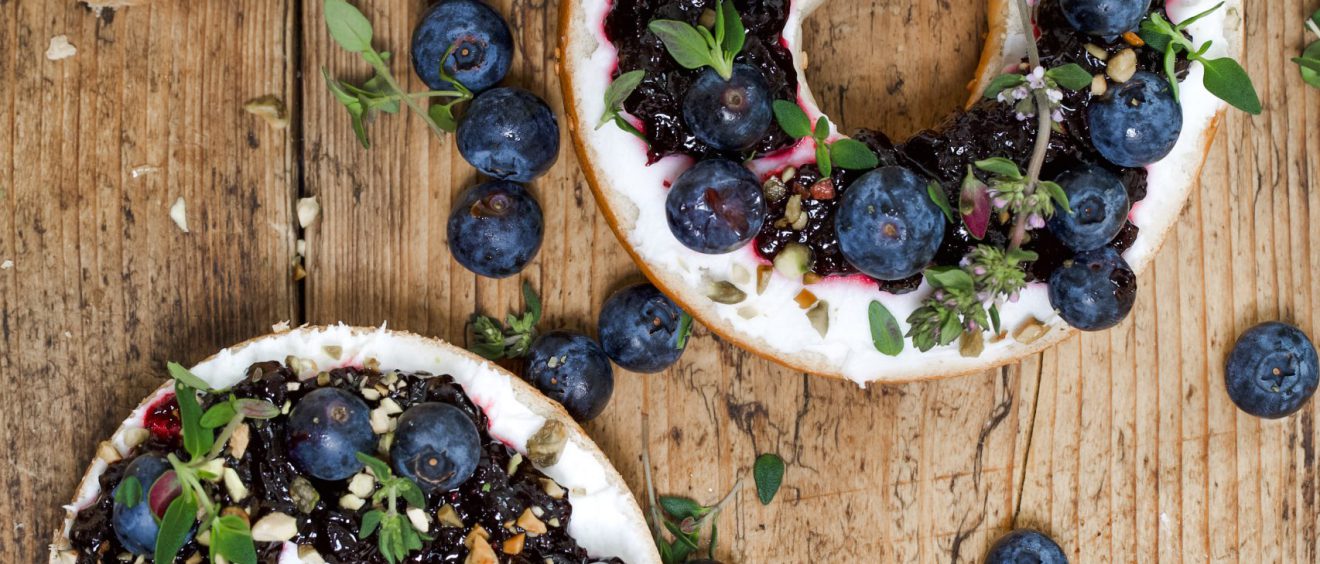 Blueberry, thyme and pistachio bagels with Cream Passionel
Equally good with hazelnuts instead of pistachios. Go ahead, make it your own. I believe in you.
For 4 bagels:
1 tub of WildWestLand Cream Passionel
4 bagels
250 g blueberries (frozen or fresh both work)
4 sprigs' worth of fresh thyme leaves
2 tbsp pistachio nuts, chopped
Maple syrup to taste
Preparation:
– Heat the blueberries, thyme and about 2 tablespoons of water in a small saucepan. Save some as garnish. Bring to the boil, then turn the heat down low.
– Gently simmer the blueberries for about 10 minutes until they start falling apart. Stir every now and then to prevent them from burning (telling myself mostly). If you're using fresh berries, add a little water if it's getting too dry for your liking. Set aside to cool.
– Cut the bagels and treat the halves to a rich layer of Cream Passionel. Top with your fresh blueberry compote and sprinkle with bright green bits of chopped pistacio.
– Garnish with the saved blueberries and drizzle a little maple syrup onto what is, let's face it, a piece of art you made yourself today.