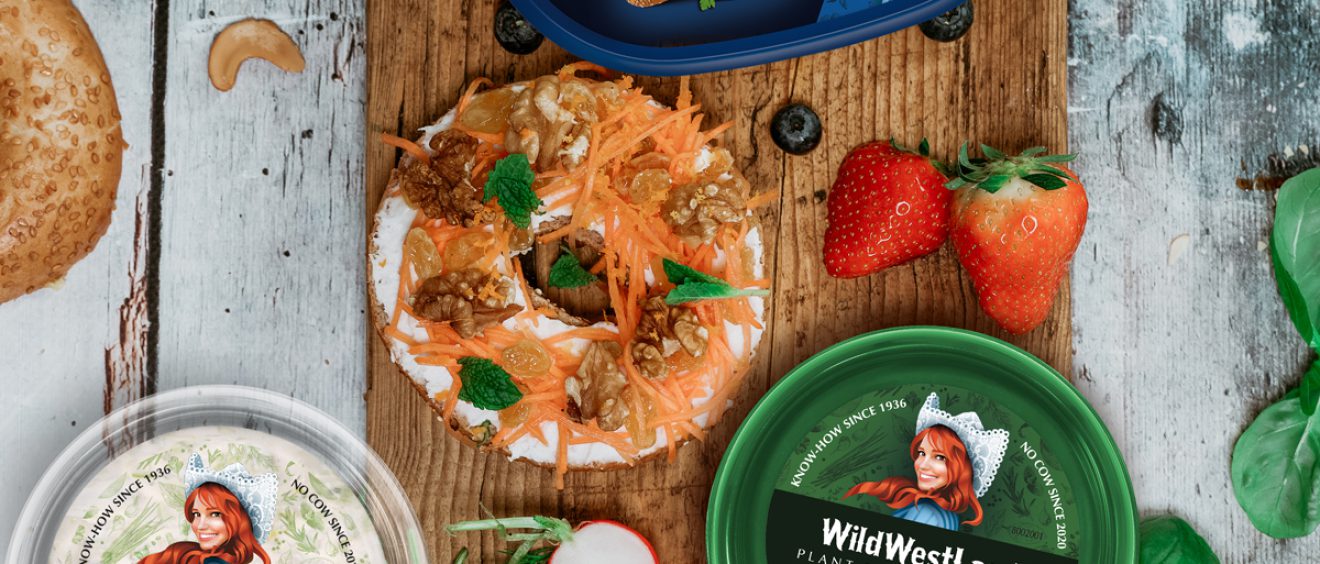 Carrot cake bagels with Cream Passionel
You read that correctly! Carrot cake made it to the lunch menu.
For 4 bagels:
1 tub of WildWestLand Cream Passionel
4 bagels
100 g grated carrot
2 tbsp orange juice
1 tbsp maple syrup
2 tbsp raisins
2 tsp gingerbread spices
Zest of half an orange
2 tbsp walnuts, coarsely chopped
Optional: some chopped fresh mint leaves for an upbeat green touch
Preparation:
Mix the orange juice, maple syrup and gingerbread spices in a bowl. Stir in the grated carrot and raisins and set aside for about 15 minutes.
Spread Cream Passionel onto the bagels. Are we getting that carrot cakey frosting-y feeling yet? Top with the drained marinated carrot + raisins. Finish your dish with walnuts, orange zest and mint, if you like, and dig in.