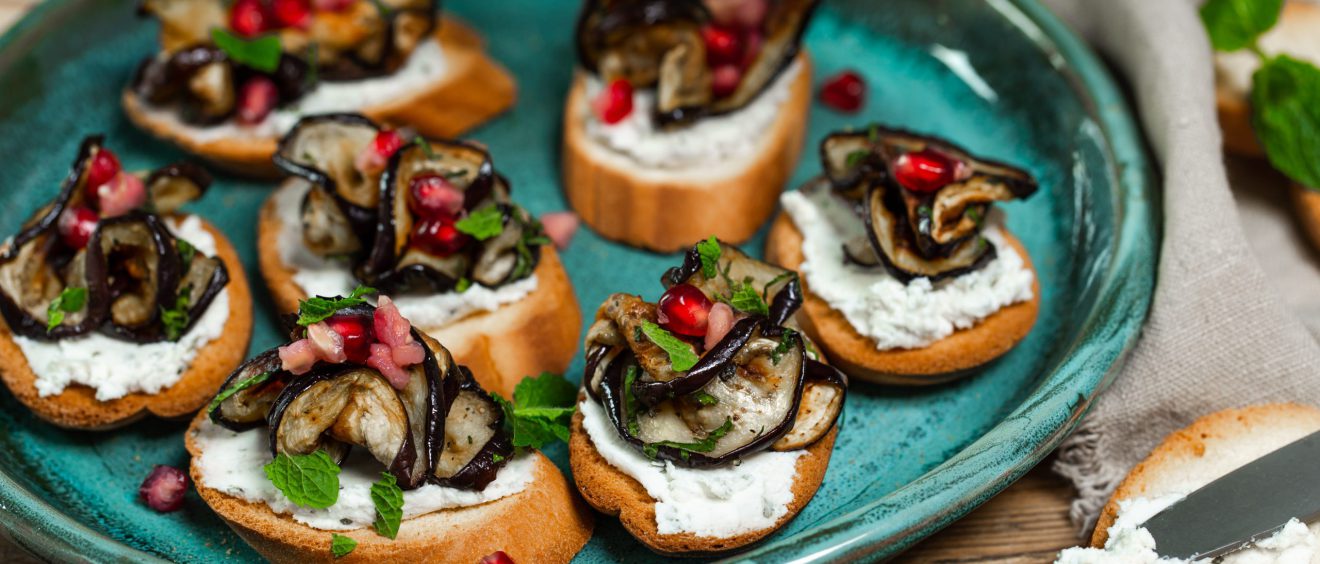 Jeweled toast with Garlic & Herb Affair, grilled eggplant, mint and pomegranate seeds
Show your guests you love 'em by playing the pomegranate card. These bites look and taste amazing.

For about 15 crackers, biscuits, pieces of toast or whatever you call them:
1 tub of WildWestLand Garlic & Herb Affair
1 eggplant, thinly sliced
Olive oil
A handful of fresh mint leaves, chopped
2 tbsp pomegranate seeds
2 tbsp red wine vinegar
Salt & pepper
15 bits of toast

Preparation:
– Lightly oil the thin slices of eggplant. They're up for some serious tanning.
– Heat a grill pan to sizzling hot and sear the aubergine slices on both sides until done and nicely striped. Place them in a bowl and gently toss with the red wine vinegar.
– Smother the bits of toast in generous helpings of Garlic & Herb Affair. Arrange the aubergine slices on top, add salt & pepper to your liking.
– Now take your toast from handsome to stunning with the fresh mint and pomegranate seeds. Take a good look at your lovely work and devour immediately.