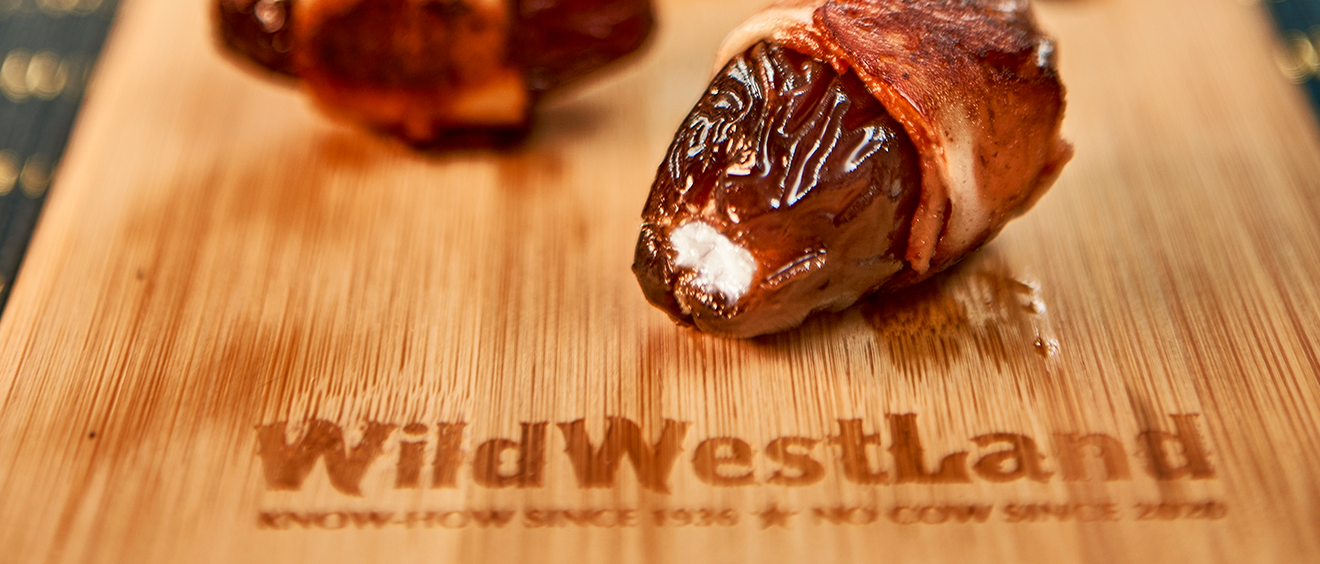 Dates filled with Garlic & Herb Affair and crispy Speck
Are you looking for a recipe that you will keep on snacking on until you're stuffed even before dinner is served? Look no further! These dates are the perfect combination of sweet and savory.
Ingredients:
4 pitted Medjool dates
4 slices of Specktakel (bacon by De Vegetarische Slager)
2 tbsp WildWestLand Garlic & Herb Affair
1/3 tsp lemon zest
Preparation:
Take your Garlic & Herb Affair out of the fridge 15 minutes before making this recipe. In the meantime, heat up a frying pan. Mix the Garlic & Herb Affair with the lemon zest. Fill a piping bag with the mixture. Fill the dates with it and roll them into a slice of Speck. You can do all this the day before preparing them to make the day of your Christmas dinner less stressful.
Before serving, fry the rolls in a frying pan with a spoonful of oil for about 7 minutes until nice and crispy. Now, try to serve some of the dates to your guests before you inhale them all Kirby-style.