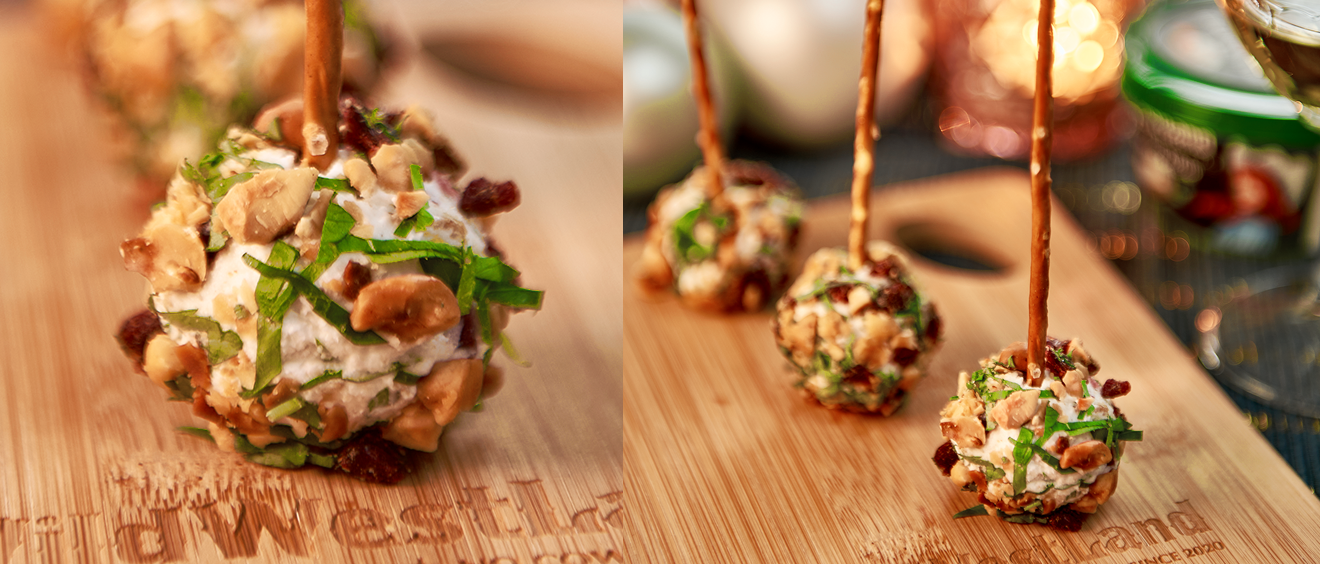 Savory Garlic & Herb Affair Lollipop
A lollipop, but savory? Have you lost your mind, darling? Our chef sure has! But let me tell you, these Garlic & Herb Affair lollipops are to die for. Let me tell you how to make 'em!
Ingredients:
1 tub Garlic & Herb Affair
2 tbsp dried cranberries, finely chopped
1 spring onion, cut into fine rings
2 tbsp hazelnuts, roasted and chopped
10 salty sticks (like Pepsels)
Preparation:
Make 10 little balls with the WildWestLand Garlic & Herb Affair and let them stiffen in the fridge for about 5 minutes. Mix the cranberries, hazelnuts and spring onion in a bowl. Roll the Garlic & Herb Affair balls through the mixture. Make sure to do this within two hours of serving so the nuts don't lose their crunch. Now all it needs is a salty stick stuck in to use as a vessel to bring this cheesy goodness to your mouth! Enjoy.