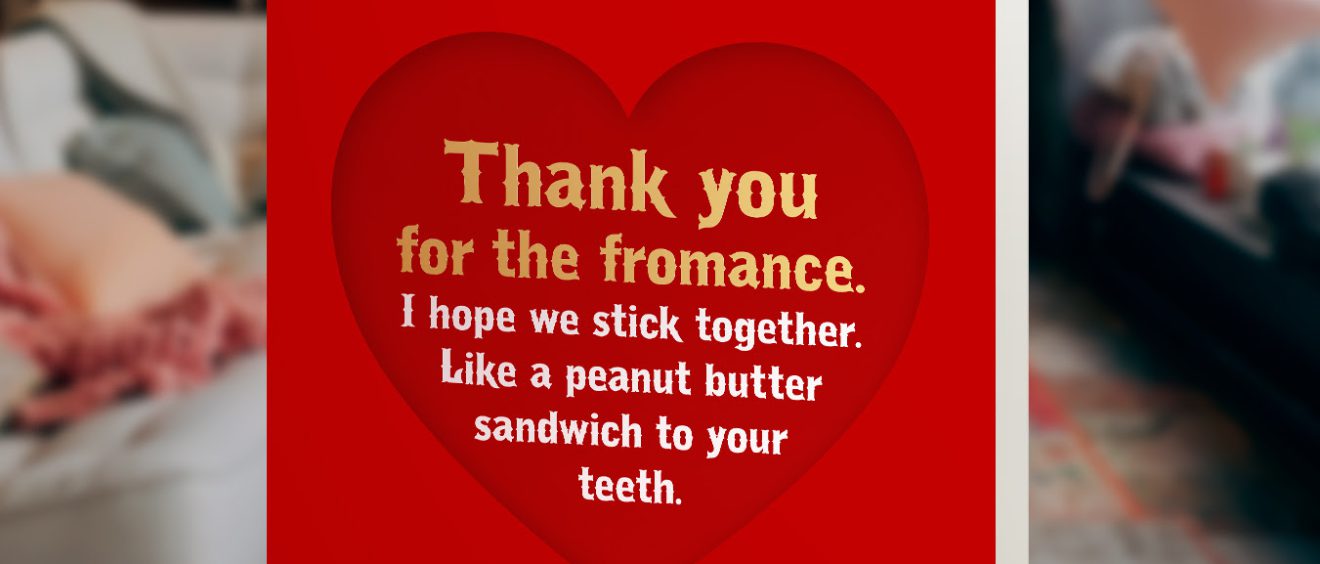 Like a peanut butter sandwich to your teeth
We are lucky to have them. Friends that stick. And this Valentine's day, we decided to celebrate them, instead of the sloppy Hollywood romance that is so rare in real life. Friends galore, I say, and you know the official term for the kind of friendship worth celebrating?
💌 Send a card for free 💌 Remember the first Valentine's card you ever got? The thrill of holding real mail in your hands on the 14th will never be beaten by all this online stuff. Especially when sent by a loved one, your kid, your sister, a true friend.
Be that friend and make someone's day. There's nothing to it:
– gallop over to kaartje2go.nl/wildwestland
– pick a card & add your personal message
– use the code WWL22
Go ahead and send up to 2 cards, to any address in The Netherlands and Belgium!