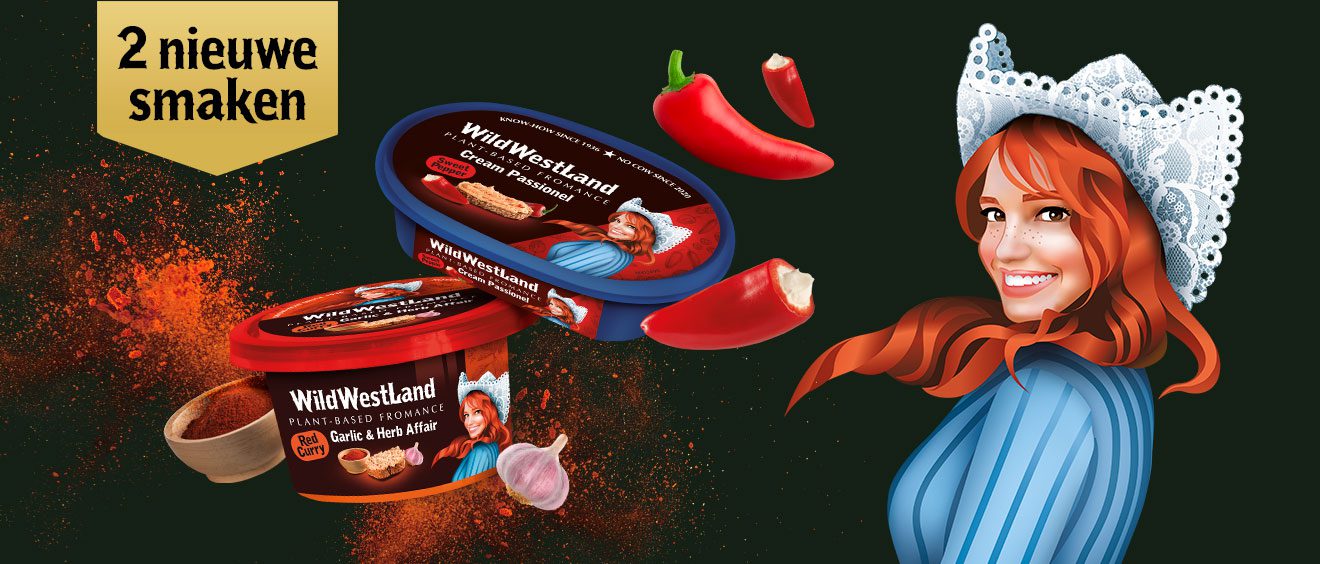 New flavours now available at Albert Heijn
New flavours, just in! Get them while they're hot.
Let me introduce you to..
Garlic & Herb Affair Red Curry
A powerful combination of garlic and Indian spices. The spicy sister of our classic Carlic & Herb Affair
Cream Passionel Sweet Pepper
Sweet and peppery. Remember those cream cheese stuffed peppers? It's like biting in one of those, but this one's vegan and easier to eat.
Let us know whether you have spotted them yet.
Annie approves, now let me know what you think!