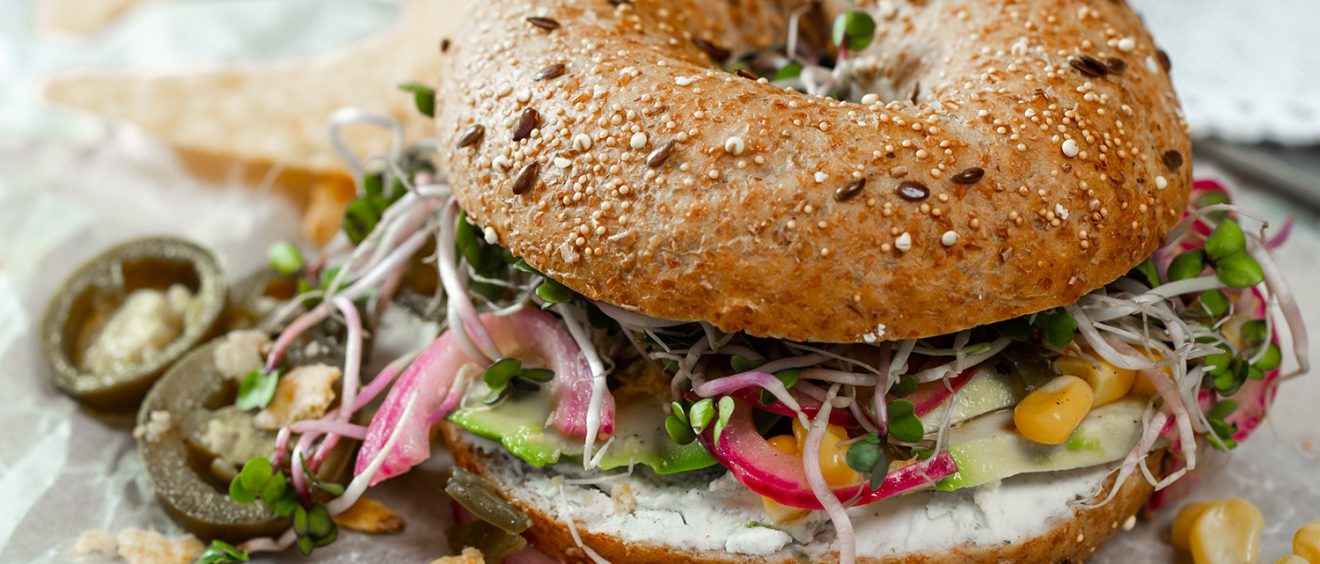 Avocado and jalapeño bagels
An extra long weekend calls for an elaborate brunch. And what's a brunch without bagels? Right. Follow me for this bagel recipe that is not for the faint-hearted, but will surely spice up your day.
Ingredients for 4 avocado and jalapeño bagels:
1 tub of WildWestland Garlic and Herb Affair
4 bagels
1 red onion, chopped into half rings
100 ml apple cider vinegar
100 ml water
1 tsp sugar
1 tsp salt
1 avocado, thinly sliced
2 tbsp corn kernels
2 tbsp jalapeños, chopped
A handful of tortilla chips
Optional: Your favorite kind of sprouts
Preparation:
Mix the apple cider vinegar, water, sugar and salt. Stir in the red onion. Let them marinate for at least 15 minutes (longer = more flavorful = exactly what we want). Spread Garlic and Herb Affair onto the bagels. Don't hold back! Top the bagels with the sliced avocado, corn, chopped jalapeños and drained, marinated red onion. Top it off with some crushed tortilla chips and sprouts of your choice if you like. Dig in!