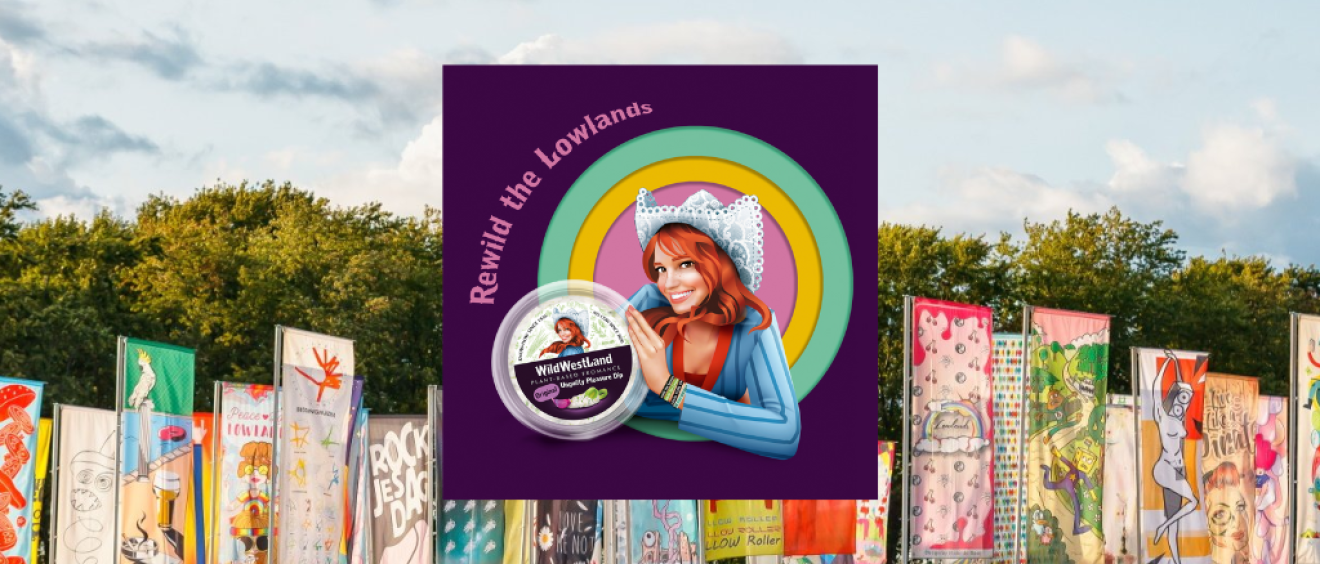 Let's Rewild Lowlands Festival & Vegan Summer Fest!
All work and no play makes for one boring cheesegirl. And that's why Those Vegan Cowboys and I will saddle up the Teslas to hit Lowlands Festival & Vegan Summer Fest in Ghent this year!
On Saturday August 20th, vegan cowboy and cheesepartner in crime Jaap Korteweg will hit Lowlands' Echo stage. He will tell an adventurous tale of how we can Rewild the land (and feed the world) by eating plant-based cheese. And I will be right there with him to Rewild the Lowlands. I will make sure that everyone will be leaving with arms full of Fromance. A special festival edition of our new Unguilty Pleasure Dip, to be precise!
On Sunday we make our appearance in vegan food heaven aka Vegan Summer Fest. We'll bring a bunch of cowboys & cheesegirls with us and look forward to meeting up with hundreds of fellow vegan foodies. It will be fun to complain together about how we're condemned to rabbit food while we stuff our faces.
Will you be on either of the festivals? Great! Do drop by, and tag @wildwestland_annie and @thosevegancowboys in your pics & (live) stories so we can shower you with digital love.