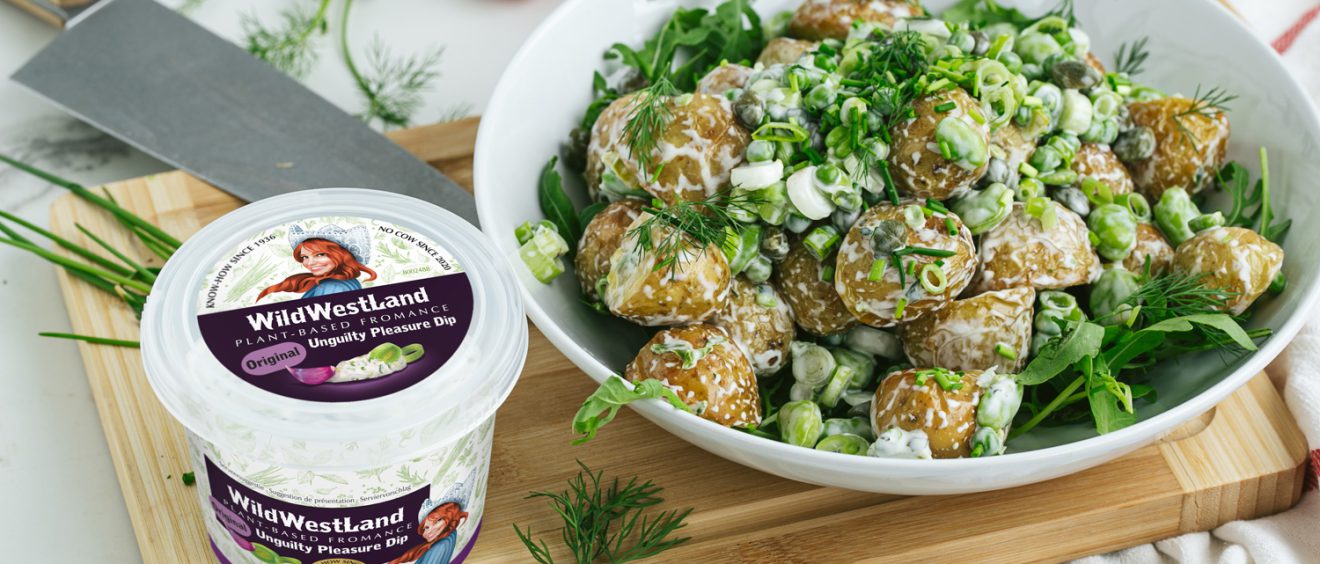 Potato Salad
Did you know that our new dips can be used for more than just dipping? Crazy, we know. This potato salad ticks all boxes for when you're feeling snackish!
Ingredients:
1 kg of baby potatoes (krieltjes) unpeeled, the large one halved
Olive oil
50 gr rocket
3 spring onions, cut in rings
100 gr peas, blanched and rinsed in cold water
100 gr broad beans, blanched
1 jar of capers, rinsed
2 tbsp chives, chopped
2 tbsp dill, chopped
1 tub of WildWestland Unguilty Pleasure Dip Original
Preparation:
Preheat the oven at 180 degrees. Roast the potatoes with the oil in 30 to 40 minutes until cooked.
Sprinkle them with some salt and let them cool down. Mix them with the rocket, spring onion, peas, broad beans and capers in a salad bowl.
Now for the grand finale: mix in the Unguilty Pleasure Dip
Original and finish off with the chopped chives & dill. Dig in!