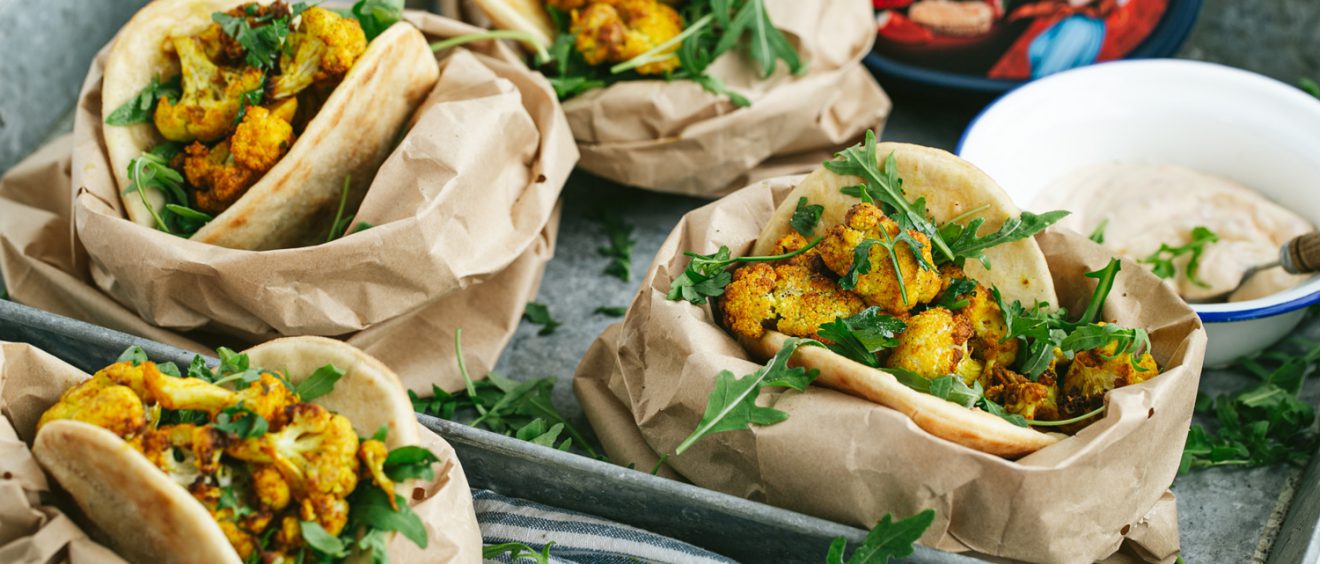 Pita with Roasted Cauliflauwer
We know y'all have been eating WildWestLand Cream Passionel Sweet Pepper by the spoonful, but we can assure you that this cheesy goodness is also great to use while cooking. Give this pita with roasted cauliflower a try!
Ingredients:
the florets of 1 cauliflower
olive oil
curry powder or vadouvan
50 gr rocket
1 bunch of parsley, chopped
4 pita breads
2 tbsp coconut yogurt
1 tub of WildWestLand Cream Passionel Sweet Pepper
Preparation:
Preheat the oven at 180 degrees. Spread the cauliflower florets on a baking tray, season with the curry powder or vadouvan and add some olive oil. Roast the cauliflower in about 20 minutes. This is where the good stuff comes in: mix half the tub of the Cream Passionel Sweet Pepper with the coconut yogurt. Spread the rest of it on the inside of your pita breads. Fill your pita up with rocket and the cauliflower and that's it. Serve with your homemade Cream Passionel-coconut dip and
you've got yourself a hearty meal.