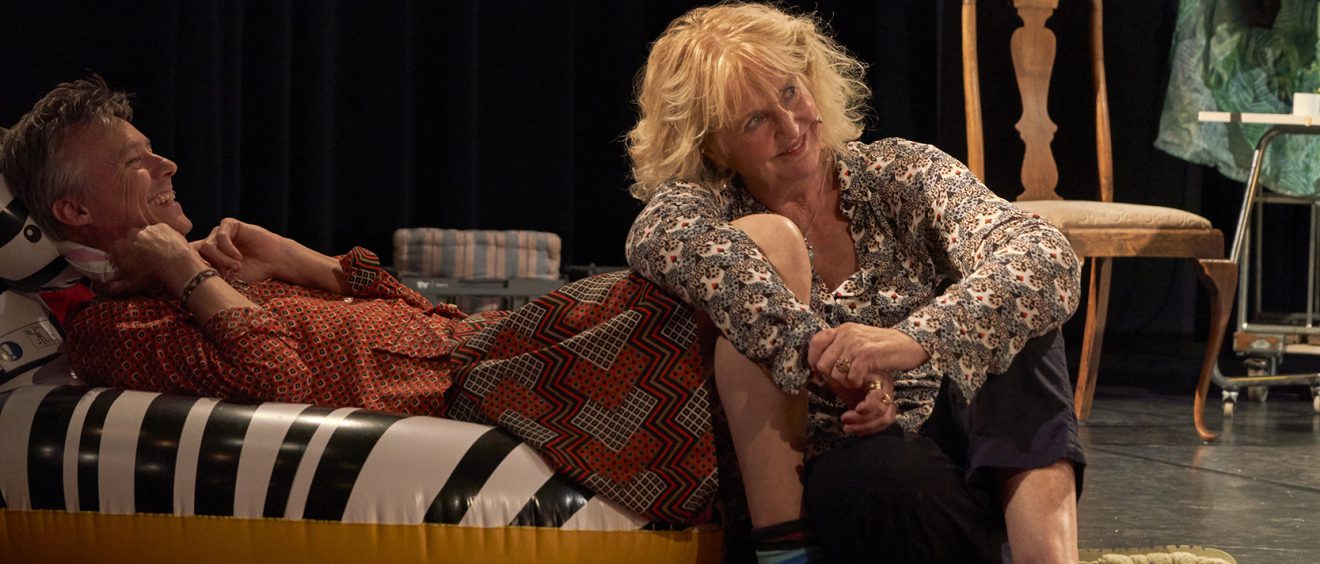 WildWestLand on stage in theater show SeksKlimaat
Imagine having breakfast with your friends every day, what would you talk about? Again and again? Sex and climate change turn out to be high on the list of Maria Goos, Michiel de Jong & Sieger Sloot, who don't beat around the bush in their wonderfully hilarious show 'SeksKlimaat'. And hey presto – even I make an appearance on stage!
The show plays in Amsterdam, Zwolle, Rosmalen, Alkmaar, Purmerend, Hoofddorp, Nijmegen, Delft, Deventer, Helmond, Amstelveen, Capelle a/d IJssel, Weesp, Zoetermeer, Hoorn, Diemen, Den Haag, Utrecht, Dordrecht, Leeuwarden, Leiden, Bergeijk, Gouda, Amersfoort, Arnhem – EVERYWHERE – so definitely go see it!