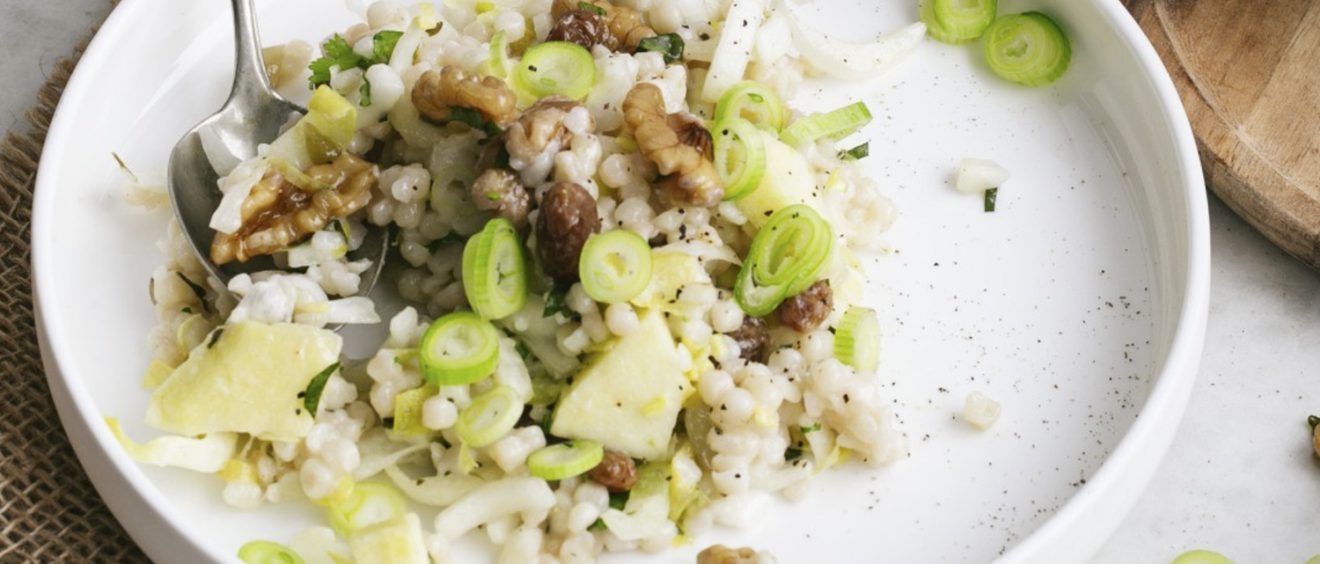 Comforting Couscous
Pear season has started, so it's time for this comforting couscous recipe.
Ingredients:
1 tub of WildWestLand Garlic & Herb Affair
300 gr pearl couscous
2 chicories, sliced into strips
1 pear, peeled and cut into cubes
50 gr raisins
75 gr walnuts, chopped
2 spring onions, sliced
15 gr fresh parsley, chopped
Lemon juice to taste
Olive oil
Salt and pepper to taste
Preparation:
Prepare the couscous as instructed on the packaging and let it cool down.
Save a bit of the cooking water and mix it with the WildWestLand Garlic & Herb Affair.
The rest of the recipe is easy as pie: mix the couscous, the Garlic & Herb Affair, the chicories, pear, raisins, walnuts, spring onions and the parsley.
Bring to taste with olive oil, lemon juice and salt and pepper.
Congratulations, you can now dive into the most comforting fall recipe.