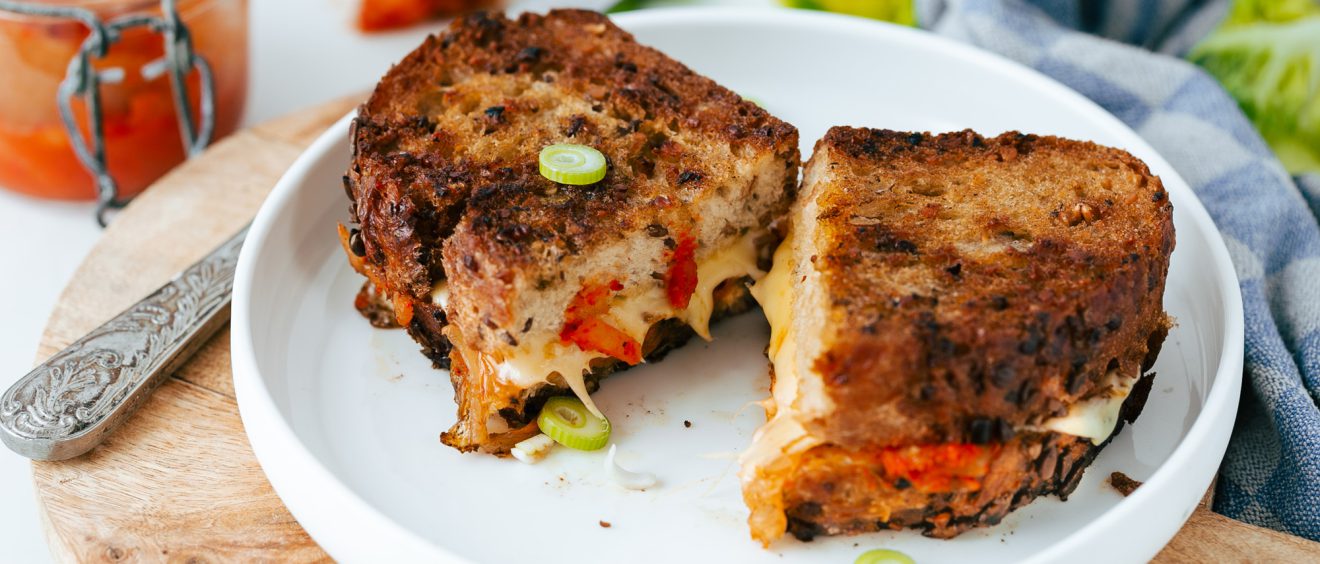 Smokin' Kimchi Toastie
Time for this recipe for a Smokin' kimchi toastie with Melt Me Smoky to step up your toastie-game.🧀
This spicy Korean sauerkraut is healthy, addictive and the perfect fresh counterpart to the creamy Melt Me Smoky in this sandwich.🥪
Ingredients:
8 thick slices (white) sourdough bread
8 slices of WildWestLand Melt Me Smoky
Plant-based butter
350 g kimchi
Preparation:
Spread the 8 slices of bread generously with plant-based butter.
Top each slice with 2 slices of WildWestLand Melt Me Smoky and divide a spoonful of kimchi over it. Cover with the other cut, buttered side in.
Heat plenty of oil in a frying pan. Fry the sandwiches alternately until they are golden brown and the Melt Me Smoky has melted.
Finally add a spoonful of plant-based butter and fry the sandwich for a further 1 minute.
Cut the sandwiches in half and serve with some extra kimchi.
Tip: Have some spring onions and coriander vegetating in the crisper? They feel right at home with this Korean piece of art. 🥪