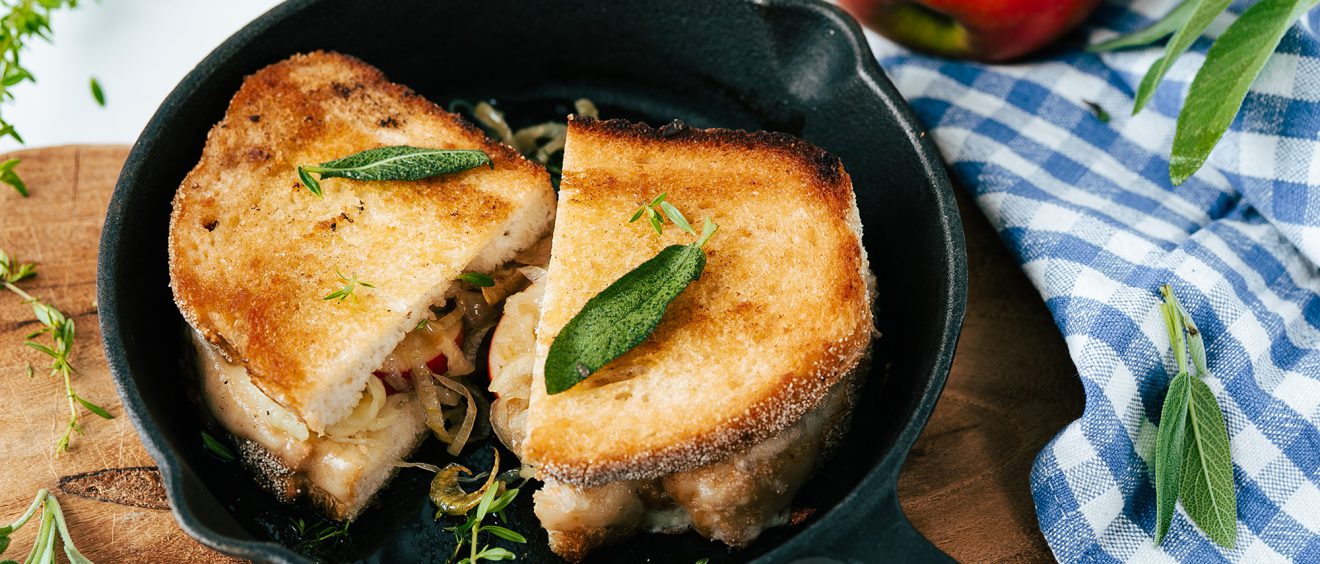 Smoky Apple Toastie
This smoky, sweet Smoky Apple Toastie will blow you away. 🍎
Ingredients for 4 toasties:
8 thick slices sourdough bread
4 slices WildWestland Melt Me Smoky
Plantbased butter
Oil to fry (e.g. olive oil)
2 onions, in thin halved rings
leaves of 2 sprigs of thyme
A handful of chopped sage
1 apple without core, sliced
Pepper
Preparation:
Heat a tablespoon of plantbased oil in a frying pan and fry the onion with the thyme and sage on low heat for about 15 minutes, until the onions are soft and sweet.
Spread plantbased butter on 4 slices of bread. Top with a slice of WildWestLand Smoky and the apple slices and onions. Add pepper to taste.
Cover with the remaining 4 slices of bread and heat oil in a frying pan. Fry the toasties until they're golden brown and the Melt Me Smoky has melted.
Cut the toasties in half as artistically as you can and serve with flair.