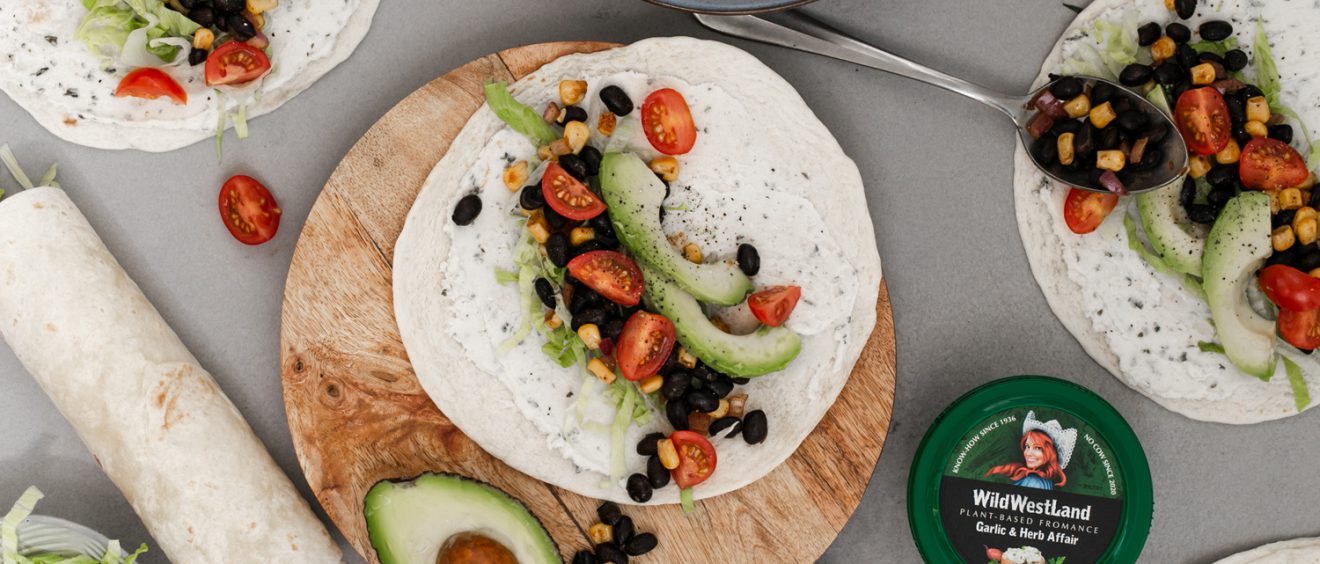 Cowboy Wraps with Garlic & Herb Affair
These wraps are the secret weapon to get any cowboy through the day.
The Cowboy Wraps are perfect for lunch or a light dinner in this third week of the Try Vegan month (Be)!
Ingredients for 4 wraps:
1 tbsp oil
1 red onion, chopped
1 garlic clove, chopped finely
75g corn, rinsed
250g black beans, rinsed
cayenne pepper to taste
1 avocado, sliced
100g cherry tomatoes, sliced into four parts
4 tortilla wraps
1/4 iceberg lettuce, chopped finely
salt and pepper
1 tub of WildWestLand Garlic & Herb Affair
Preparation:
Heat up the oil in a frying pan and fry the onion and garlic.
Add the corn, beans and cayenne pepper. Heat your wonderful mixture up while stirring.
Add salt and pepper to taste.
Heat up your tortillas per the instructions. Spread a generous layer of WildWestLand Garlic & Herb Affair on the wraps and build your grande fiesta with the iceberg lettuce, cherry tomatoes and avocado.
Add some of your warm bean mixture and roll them up tightly.
Combine with tequila and old cumbia music at your own risk (and invite me when you do).