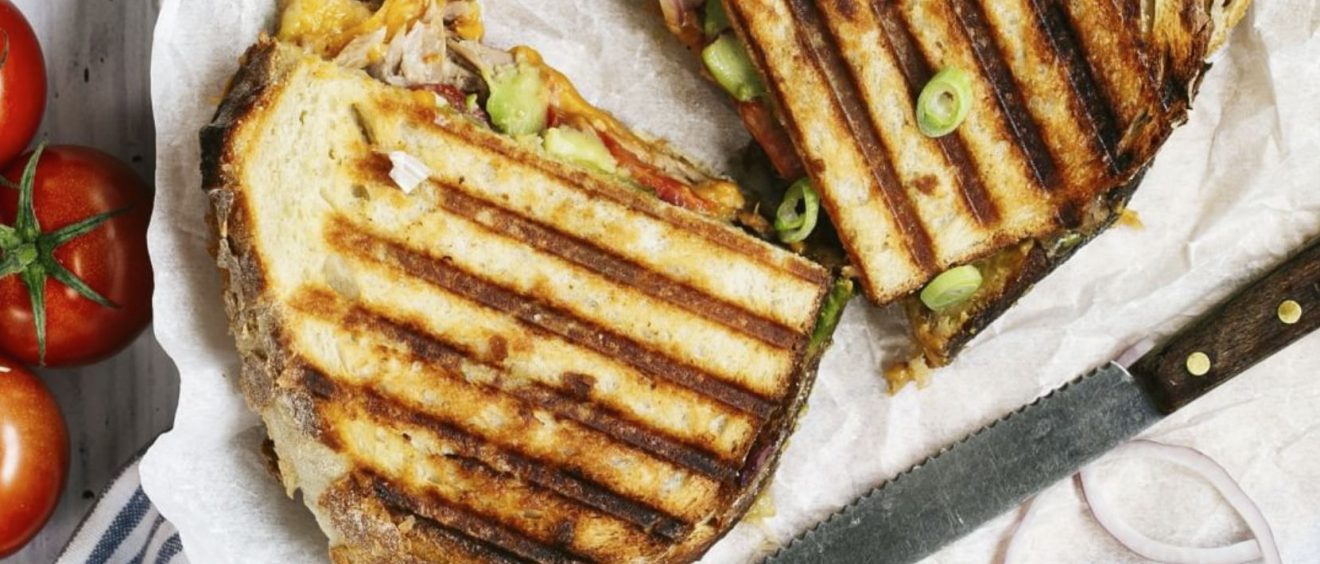 No Tuna Melt Me – No tuna, no problem!
No tuna, no problem!
We're living in the 21st century, so we're making a badass No Tuna Melt Me without a fish or cow even noticing.
Ingredients for 4 portions:
8 slices WildWestLand Melt Me Chili
8 slices of sourdough bread (we're a fan of Carl Siegert's Waallander Wit)
Vegan mayonnaise
Vegan mustard
1 jar (175g) of plantbased tuna
1 tomato, thinly sliced
½ perfectly ripe avocado (good luck with that), sliced
½ red onion, in rings
1 pickle, sliced
Plantbased butter
Preparation:
Spread mayonnaise on 4 slices of bread and mustard on the other ones.
Put the slices of WildWestLand Melt Me Chili on the slices with mayonnaise.
Top with the no-tuna and vegetables.
Top off with the slices with mustard and spread plantbased butter on the outside of both slices of bread.
Heat up some oil in a frying pan and fry the toasties until they're golden brown and the Melt Me Chili has melted.
For extra deliciousness, add some more plantbased butter and fry for another minute.
Enjoy this comforting classic!