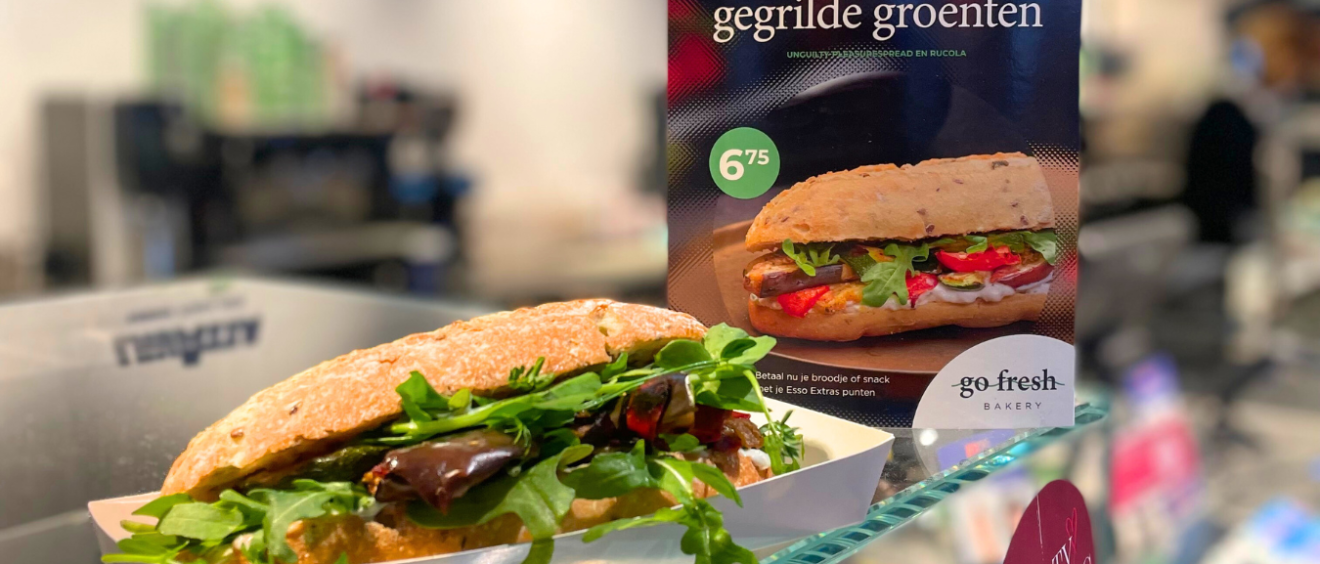 Fromance love now at Texaco & Esso
Have you spotted us on your journey?
We're excited to share some news! Esso and Texaco gas stations across the Netherlands (and a bit in Belgium) now offer a delightful vegan sandwich at the Go Fresh Bakery, complete with our Unguilty Pleasure Dip! 💚 This means choosing a delicious plant-based option just became a whole lot easier for everyone!
You can find this awesome vegan lunch at various locations in the Netherlands and part of Belgium. Will you pick up some Fromance love?
Netherlands:
Esso Almere Hogering
Esso Breezanddijk
Esso Den Haag Leidschenveen
Esso Doetinchem
Esso Nieuwerkerk a/d IJssel
Esso Nijkerk Arkerpoort
Esso Ypenburg
Texaco Honselersdijk
Texaco Rotterdam Jac Dutilhweg
Esso Apeldoorn
Esso Arnhem Slenkweg
Esso Beesd
Esso Bunnik
Esso Delft
Esso Dorst
Esso Echt Bosserhof
Esso Ede De Buunderkamp
Esso Eemnes Eemakker
Esso Hardinxveld Zuid
Esso Heemskerk
Esso Heteren
Esso Ketelbrug
Esso Liempde Oost
Esso Liempde West
Esso Maarheeze De Grote Bleek
Esso Maartensdijk Nijpoort
Esso Made
Esso Nagele
Esso Neerduist
Esso Ochten Overbroek
Esso Oirschot Kriekampen
Esso Peulwijk
Esso Pijnacker Ruyven
Esso Roosteren Het Anker
Esso Schaijk
Esso Sneek Lorentzstraat
Esso Uitgeest Rijksweg A9
Esso Venlo Columbusweg
Esso Venray Oost
Esso Venray West
Esso Zoetermeer
Esso Zuidwolde
Esso Zwinderen Groote Veldblokken
Texaco Asten
Texaco Harderwijk
Texaco Honswijck
Texaco Oldeholtwolde De Weeren
Belgium
Vosselaar Noord
Vosselaar Zuid
Esso Drongen Noord
Esso Drongen Zuid
Esso Kruibeke Zuid
Esso Minderhout
And because we're so excited about this, we're treating you! The first 50 Fromance enthusiasts will get the sandwich completely FREE. What do you need to do for this? Check out this post.