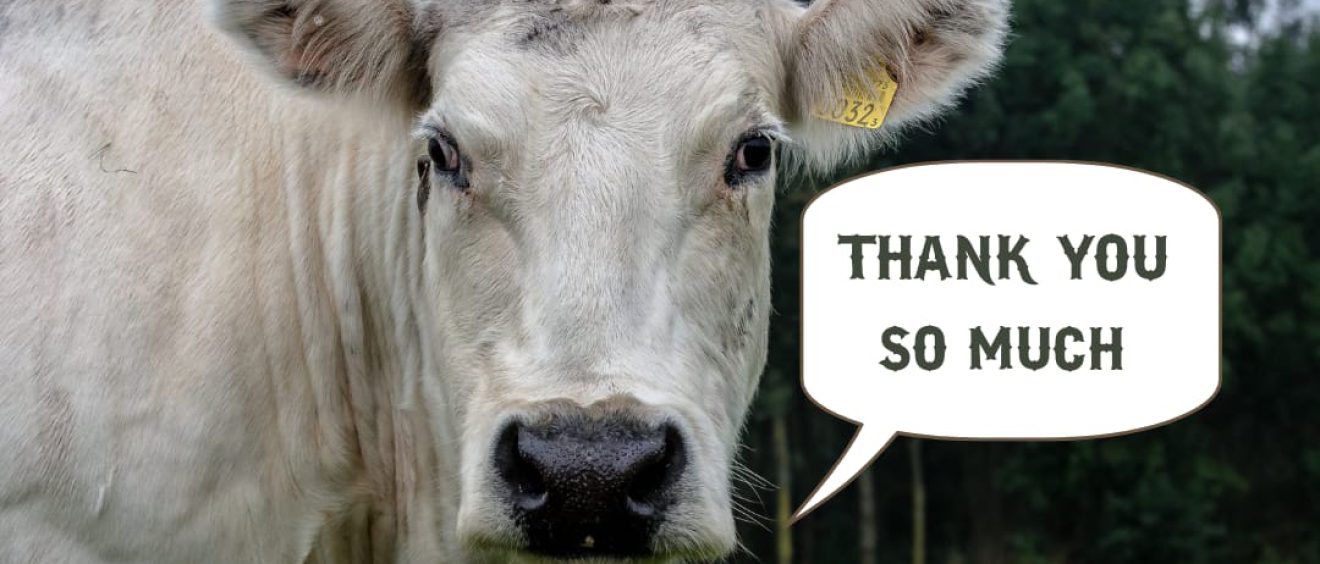 12.000 euro donation to De Leemhof
We present to you: not one, but TWO happy Annies! And one of them is this darling cow at cow retirement home De Leemweg. Around Christmas, we sold 12.000 tubs of WildWestLand for Cheese for Peace, which means we will donate an equal amount in euros.
This will be a great help for cow Annie and all the other amazing cows at De Leemweg. Annie was saved from getting her life ended in a slaughterhouse. Luckily, a dear man crossed her path on October 14th of 2003. He took a liking to Annie (how could he not?!) and bought her. She was taken to De Leemweg, where she has grass under her hooves, good food in her four stomachs and where she can sit out her retirement in peace.
Annie is described as one of the sweetest and most modest cows of the Leemweg herd. It's an Annie thing!
Thank you, from both Annies, for everyone who contributed last December by stuffing themselves with cheese. Thanks to all our retail partners in crime to make this possible! And of course: thank you, amazing people, for taking care of Annie and her friends so well.